Watch
GrapplingFest 14 12/3/22
Full Show Online.
GrapplingFest 14 3rd December 2022
Free Download Full Show.Watch And Download All Episode Of Latest
Boxing
Shows here. So Stay tuned with Us To
watch wrestling
shows Free.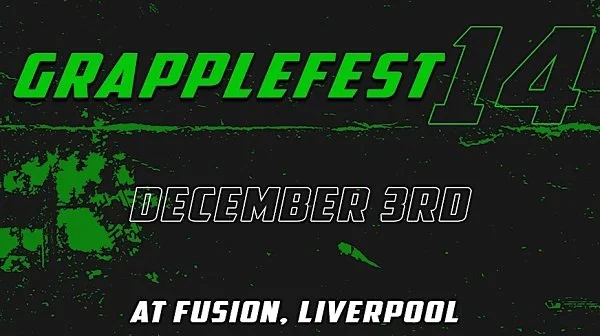 Watch GrapplingFest 14 12/3/22 - 3rd December 2022 Full Show Online Free HD:
Preview :
GrapplingFest 14 12/3/22
on This weekend Sat,urday, December 3rd, one of the biggest professional submission grappling stages in Europe is back – GrappleFest will be returning to Fusion Nightclub in Liverpool, England for its 14th edition.
Main Card
Eoghan O'flanagan (New School BJJ) v Jacob Couch (PSF) u90kgs title
Rosa Walsh (PSF) v Gabi Schuck (ZR Team) u70kgs title
Bradley Hill (Royal JJ) v David Garmo (Assembly JJ) u90kgs
Nadine Tavares (Fightzone) v Julia Maele (Oxy Gym) u65kgs title
Chris Wojcik (Serafin BJJ) v Bartek Lukaszewicz (Piranha Gdynia) u80kgs
Sam McNally (Essential JJ) v Kev Corkhill (Precison CA) u70kgs
Sean Stewart (Lycans MA) v Ciaran Brohan (T-45) u70kgs
Paul Lukowski (Notts MMA) v Chris Coltrane (SBG) u100kgs
Paul Webb (Next Gen) v Mark MacQueen (MNJJ) open weight
Shane Curtis (Notts MMA) v Ville Heikkonen (Sigma JJ) u85kgs
Will Kaye (Lakes BJJ) v Petri Moilanen (Sigma JJ) u77kgs
Tommy Yip (ZR Team) v Sam Teague (Checkmat) u65kgs
Location & Date:
Show:
GrapplingFest 14
Date:
3rd December 2022